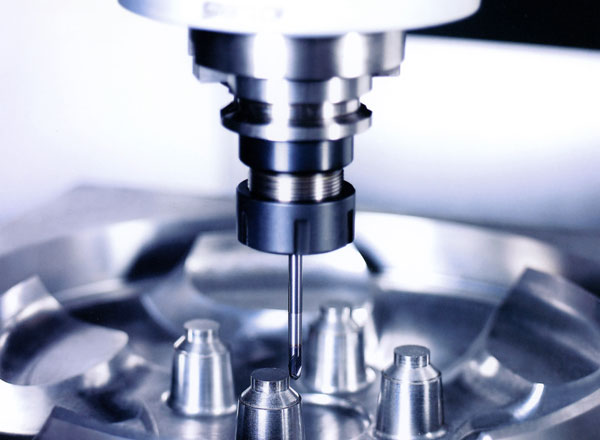 About

Our Company
Why Choose
Us
PRIDE MACHINE TOOLS is a Company formed by a Group of Engineers with a combined experience of over 85 Years in Machine Tool Design, Interfacing, Application Engineering and Servicing.

PRIDE, located in Peenya, Bangalore has been serving for over a decade with over 1450 successful installations of CNC Turning Centres and CNC Vertical Machining Centres.

Pride also specialises in offering cost effective complete solutions and Automation.
Our
Promoters
Mr. H.L. Ramesh Kumar aged 56 years is a retired administrator from Karnataka Administrative Service and is also a well respected industrialist. Mr. Ramesh Kumar is currently the Managing Director of Chaitanya Group of Industries, Bangalore. The companies are involved in large scale production of components of companies like MICO etc., About 60% of the business comes from exports.
Mr. K. S. Prasanna aged about 45 years is a graduate Mechanical Engineer with about 21 years of experience in Machine Tools sales, application and servicing field. Mr. Prasanna has spent over 7 years in the United States of America selling and servicing CNC Lathes made by Indian Machine Tool manufacturers. Has worked in ACE DESIGNERS for little over 18 Years.
Mr. S.N. Keshavamurthy aged about 43 years is a Graduate Electronics and communications Engineer. Mr. Keshavamurthy has undergone training in the area of CNC interfacing and designing at Indramat and Siemens Germany. Mr. Keshavamurthy also has won FIE Award for best design. Was with Ace Designers for over 16 Years.
Mr. Ramachandra Hegde aged about 44 years is a Graduate Mechanical Engineer and is a highly accomplished Design Engineer who has won several Best Designer awards. Mr. Hegde has won BEST DESIGNER Award for Automatic transfer line machines. Worked in Ace Designers for well over 17 Years.
Our

Team

PRIDE has a Team of Highly qualified, Trained and committed workforce whose main aim is producing quality products.

In fact the entire TEAM PRIDE do not supply or despatch any product that any of its team members is not satisfied about.

WE DO NOT SELL ANYTHING THAT WE DO NOT BUY OURSELVES.

PRIDE sell their products through Channel Partners spread all over India.